Summer is right around the corner. Start the summer off in style with one of these summer shirt SVG ideas. These DIY summer fashion shirts are very simple to make. I will share with you 3 summer shirt SVG ideas to make for the coming summer season. All you need is a Cricut (or your cutting machine of choice), some HTV (heat transfer vinyl), a shirt style of choice (crop top, tank top, or t-shirt), and one of the SVG files below.
This page contains affiliate links, which means I may make a commission if you make a purchase, at no extra cost to you!
Know Your Worth, Then add Tax
Do you know your worth and add tax? If so, this shirt is for you. This witty quote is perfect as a summer shirt SVG idea. Grab the SVG bundle here and the crop top here and get to work. The bundle includes an SVG, PNG, EPS, and DXF file, commercial license, and a mockup.
Psst! Do you just want the SVG only and not the bundle? If so, you can get the SVG only for free by entering your name and email below.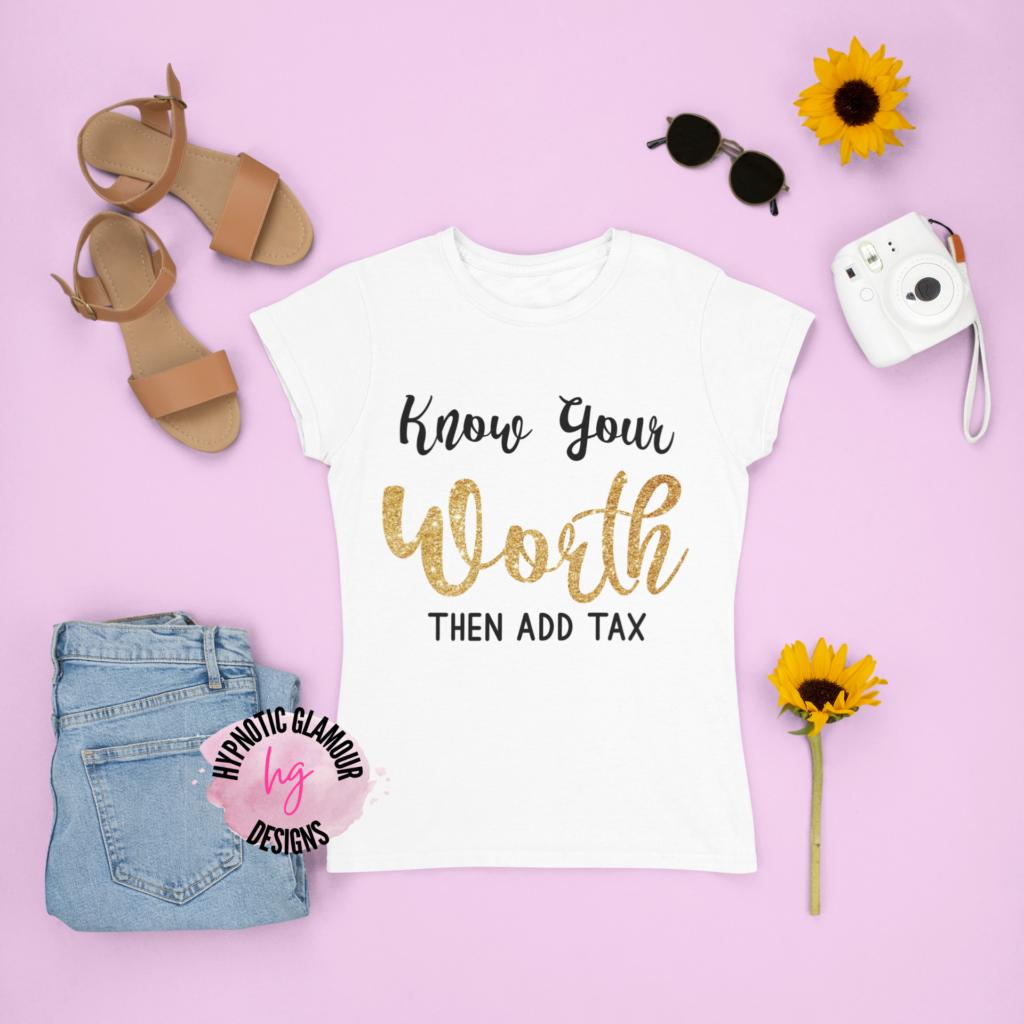 Make this with black and gold glitter HTV or any color HTV of choice!
Savage
Savage, Classy, Bougie, Ratchet. Megan and Beyonce aren't the only ones. Let everybody know you're fierce and not to be messed with by making this summer shirt SVG idea. Get the Savage SVG here and make this super cute tank top.
Sophistiratchet
Do you enjoy trashy reality tv but still are about your smarts? That makes you part sophisticated, part ratchet or sophistiratchet. In that case, you need to make this summer shirt SVG idea stat! Get the SVG file here and put it on a tube top.
Make one or all three of the summer shirt SVG ideas above and make sure you share your creation in our Facebook Group.
Also share on Pinterest by using the image below.