Are you tired of paying for SVG files?
​
Or maybe you can't quite find the file that is customized to your needs?
​
​
​
​
​
If you answered yes, look no further. I have created an eBook that will teach you how to make an SVG with Inkscape!
No more fooling with finicky design space or relying on online converters that may not convert the file quite right!
​
​
​
​
​
​
What will you learn?
What is an SVG file

What is Inkscape

Why use Inkscape

How to download Inkscape

How to convert images and SVG files with Inkscape

How to convert text to SVG files with Inkscape

How to save an SVG file with Inkscape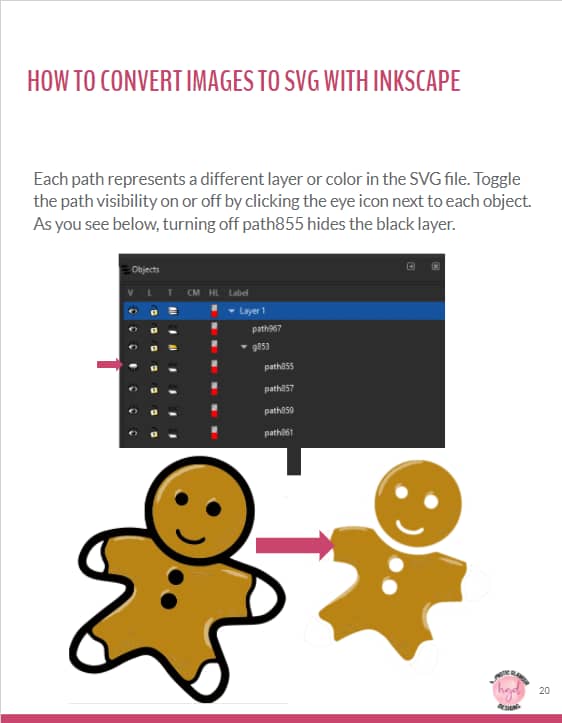 ​
​
\5