Ready to design your own money card holders for Christmas but don't know where to start?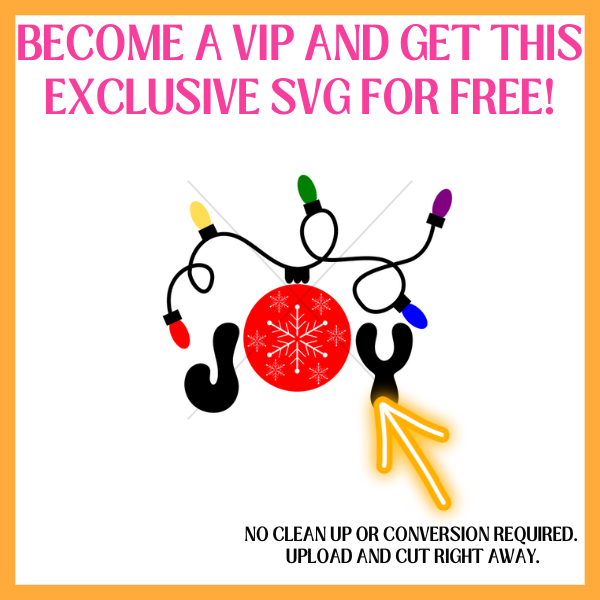 Hi, I'm Chaniece from HGD, an SVG designer that helps crafters just like you create custom designs for their Christmas money card holders with a simple 4 step framework.
By the end of this blog post, you'll transform from a creative crossroads to confidently brainstorming unique Christmas money card designs in just minutes. So, grab your pen and paper, and let's get started on this joyful journey!
But before we dive in, don't forget to snag your free Christmas SVG waiting for you below. It's a little gift from me to give you an even faster shortcut and kickstart your holiday crafting spirit. Click below to get it now.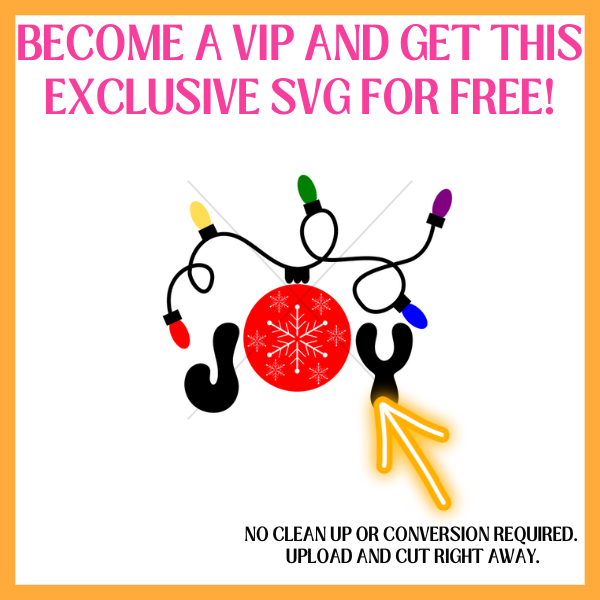 4 Step Framework
Step 1: Pick your graphics
Choosing the right graphics is like selecting ornaments for your Christmas tree. Think symbols of the season – a Christmas tree, an ornament, or a delicate snowflake. A few more examples of Christmas graphics you can use include: Santa Claus, reindeer, and Christmas trees.
These graphics lay the foundation for a design that resonates with the spirit of the holidays.
As you pick graphics, envision the joy they'll bring to your recipients. Each graphic tells a story, adding a personal touch that warms hearts and creates lasting memories.
Many crafters, just like you, have transformed their designs with carefully chosen graphics.
Step 2: Pick your fonts
Fonts are the unsung heroes of design. Consider 'Butter & Garlic' – a delightful choice reminiscent of handwritten holiday cards. Fonts add character and charm to your creation, enhancing the overall aesthetic.
Choosing the right font evokes nostalgia and warmth, turning a simple card into a cherished keepsake. It's the detail that makes your creation uniquely yours. Also, take in mind your recipient when choosing your font. Script fonts give an more elegant touch while handwritten are more playful.
Crafters who've embraced 'Butter & Garlic' rave about the personalized feel it adds to their designs. Join the chorus of satisfied creators!
Want to dive even deeper into this framework? Take my free masterclass below.
Step 3: Pick your colors
Dive into the Christmas color palette – red, green, and gold. These hues evoke the festive spirit, instantly transporting your creation into a winter wonderland. But you can also experiment with more unconventional color palettes to express unique style.
Colors set the mood and atmosphere. Picture the delight on your recipient's face as they unwrap a money card holder adorned in festive shades – it's the magic of the season captured in color.
Experimenting with different color combinations can help you to find a palette that matches your recipients personal preferences and the overall theme of the Christmas money card holder.
Step 4: Pick your phrase
Add a touch of sentiment with a seasonal greeting like "Season's Greetings." Your chosen phrase is the bow that ties your entire creation together, conveying warm wishes and spreading holiday cheer.
Phrases infuse your money card holder with emotion and help you to create a money card holder that is both meaningful and memorable. It's a simple yet powerful way to communicate love, joy, and the spirit of giving. Here are some examples of other phrases you can use: "Merry Christmas," or "Happy Holidays,". You can also choose more personal phrases like "To my dearest family" or "With love from the Smiths."
Choosing the right phrases can help you to express your feelings for the person you are giving the money card holder to. It can also help you to create a money card holder that will be cherished for years to come.
Practical exercise
Now, let's put theory into practice! For my Christmas money card holder. Take a moment to select one graphic, one font, one set of colors, and one phrase for your Christmas money card holder.
Here's what I came up with—
Overall, the four steps in this framework can help you create Christmas money card holders that are both stylish and meaningful. By choosing the right graphics, fonts, colors, and phrases, people can create card holders that will be cherished by the people you give them to.
Ready for more tips on creating Christmas money card holders? Dive into the video playlist below and let the crafting magic begin!