Want to create your own Juneteenth Graphic Designs SVG like this but don't know where to get started?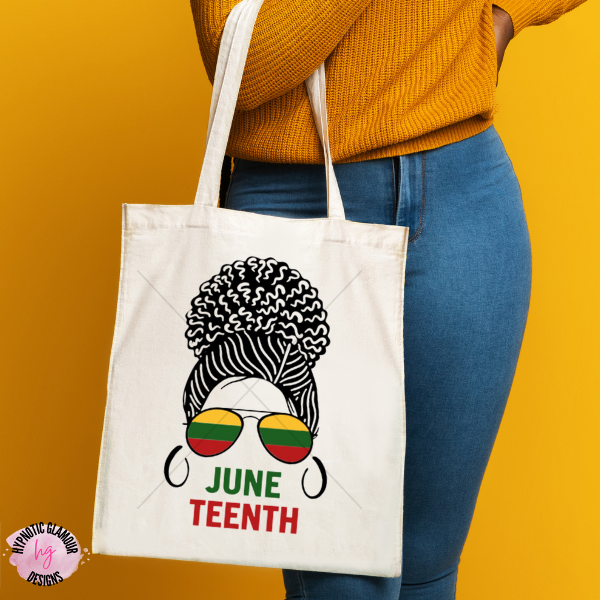 Hi, I'm Chaniece, an SVG designer dedicated to helping crafters like you unleash their creativity and design custom SVGs, even if you're unsure where to begin. In this post, I'll guide you through a simple 5-step framework that will have you brainstorm your Juneteenth graphic design in just minutes.
By the end of this post, you'll feel empowered to create personalized and meaningful Juneteenth graphic designs that capture the essence of this important holiday. Unlock your creative potential and let your imagination soar as we delve into the world of SVG design.
Step 1: Pick a Topic or Theme
Start by choosing a topic or theme that resonates with Juneteenth. Draw inspiration from historical events, symbols of freedom, or elements that represent African American heritage. Reflect on the significance of Juneteenth and let it guide your design direction.
Step 2: Pick Graphics
Select graphics that visually communicate the essence of Juneteenth. Consider incorporating symbols like doves, broken chains, or images that represent freedom and progress. Browse through Juneteenth-related resources and adapt them to your design or create your own original graphics.
Step 3: Pick Fonts
Choose fonts that complement the theme and tone of your Juneteenth design. Explore elegant scripts, bold serifs, or clean sans-serifs. Aim for legibility and ensure the fonts enhance the overall message and aesthetics of your design.
Step 4: Pick Colors
Delve into a color palette that evokes the spirit of Juneteenth. Consider hues like red, black, green, and gold. Red symbolizes strength and resilience, black represents heritage and unity, green signifies growth and hope, while gold represents achievement and prosperity. Experiment with different combinations to find the perfect balance.
Step 5: Pick a Phrase
Select a phrase that encapsulates the essence of Juneteenth. It could be a powerful quote, a rallying call for freedom, or a message of unity and equality. Let the words convey the historical significance of Juneteenth.
Congratulations! You've just uncovered a 5-step framework to create your own Juneteenth graphic designs. I can't wait to see what you come up with!
Share your design ideas in the comments below and let's celebrate our collective creativity.
Click the button below to gain access to the free Custom Cricut Design Space training. Elevate your crafting skills and bring your Juneteenth graphic designs to life with confidence. Sign up now and create, inspire, and celebrate the power of Juneteenth through design!