Thanksgiving is a time for family and a time for showing appreciation for all the things you are most thankful for. Here are 5 matching thanksgiving outfits for couples that you can make for you and your significant other to wear this Thanksgiving.
This page contains affiliate links, which means I may make a commission if you make a purchase, at no extra cost to you!
My pumpkin SVG file along with the HTV featured below can be used to make all of the design ideas featured below.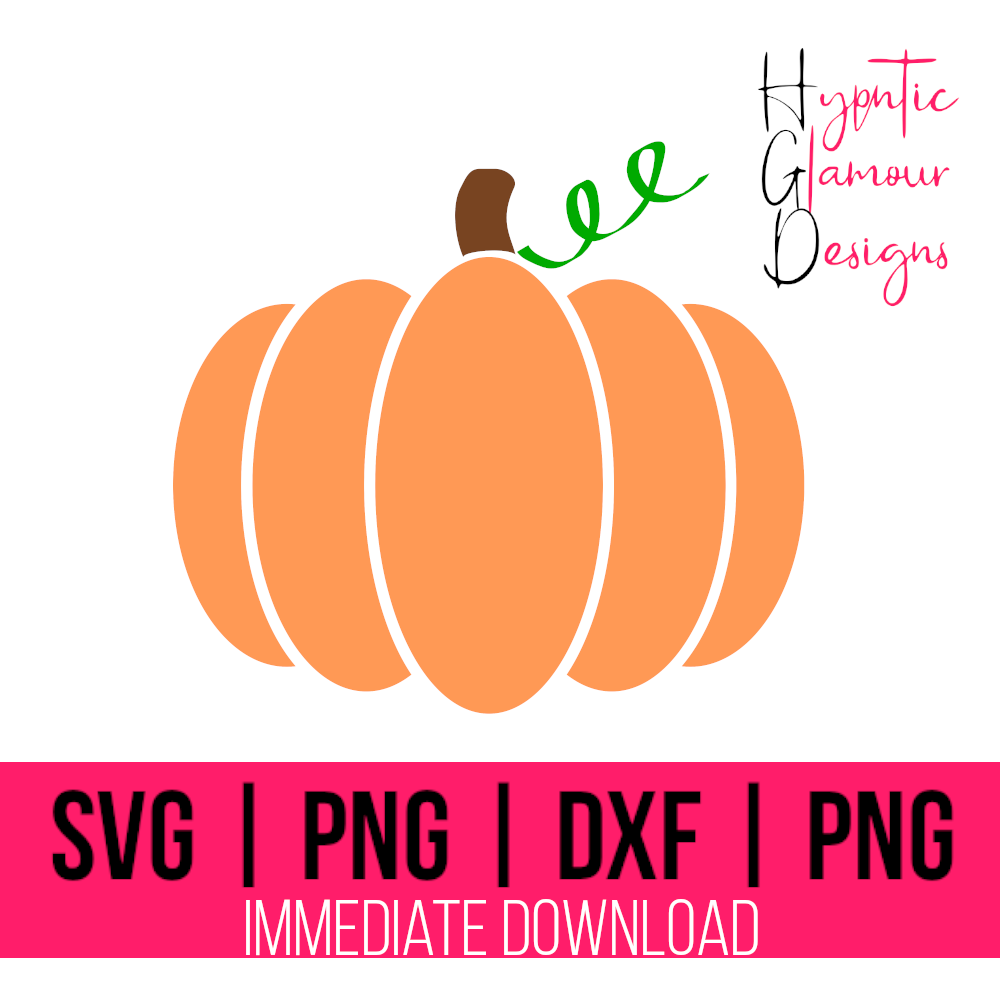 Thankful for My Husband Wife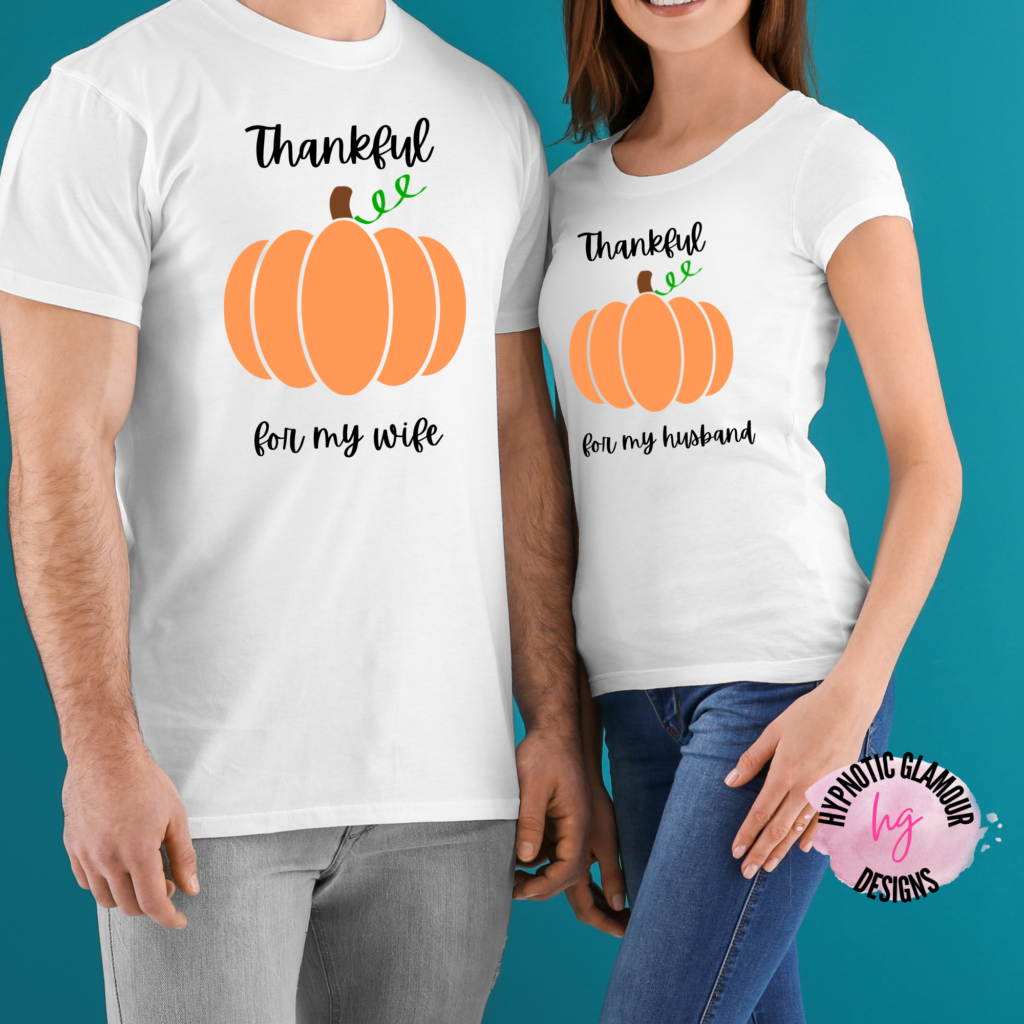 Proudly display your gratefulness toward your spouse with this thankful for my husband, thankful for my wife matching thanksgiving outfit.
Thankful Blessed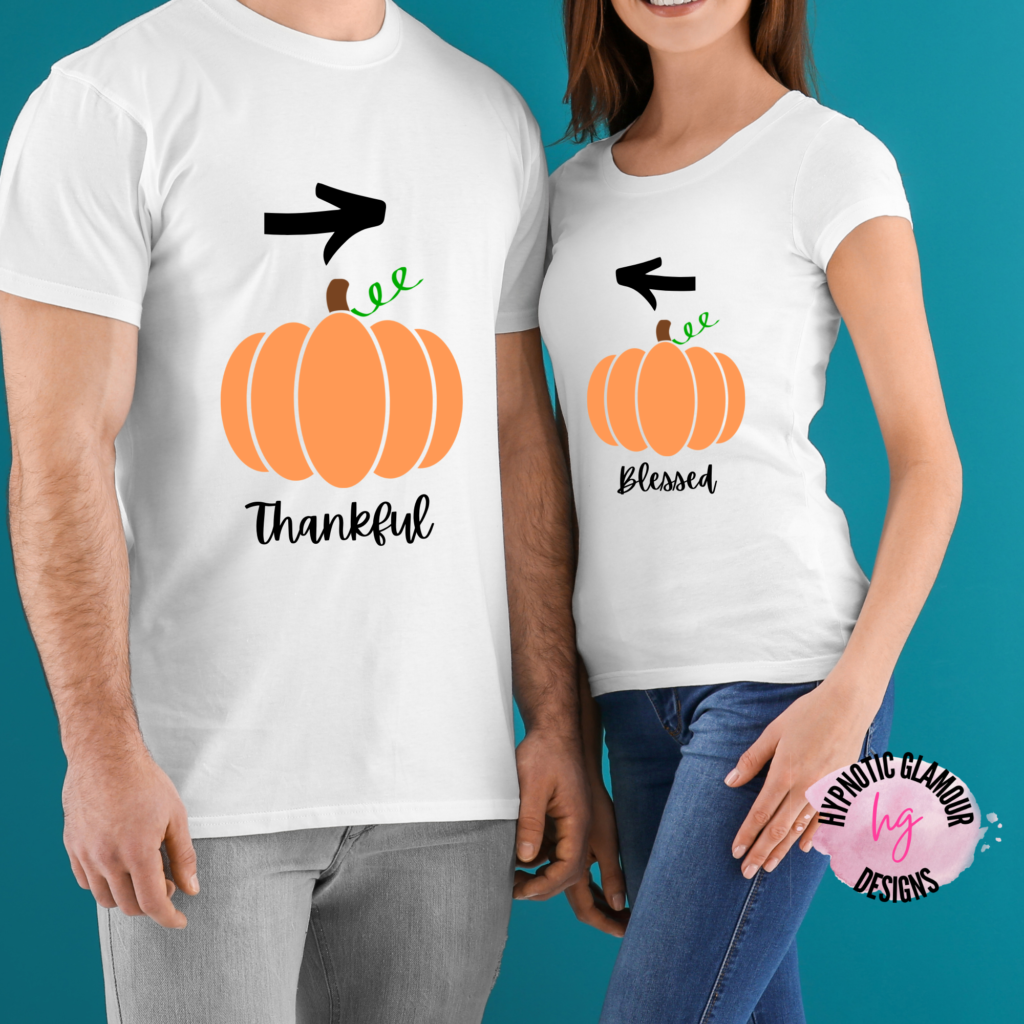 A man is thankful for his woman, and a woman is blessed to have her man. Make this shirt to express your gratitude toward your partner.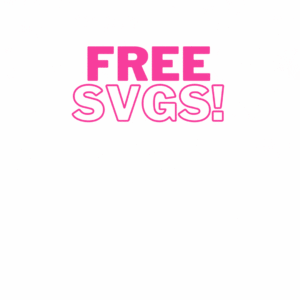 GET ACCESS TO FREE SVGS!
Pregnancy Announcement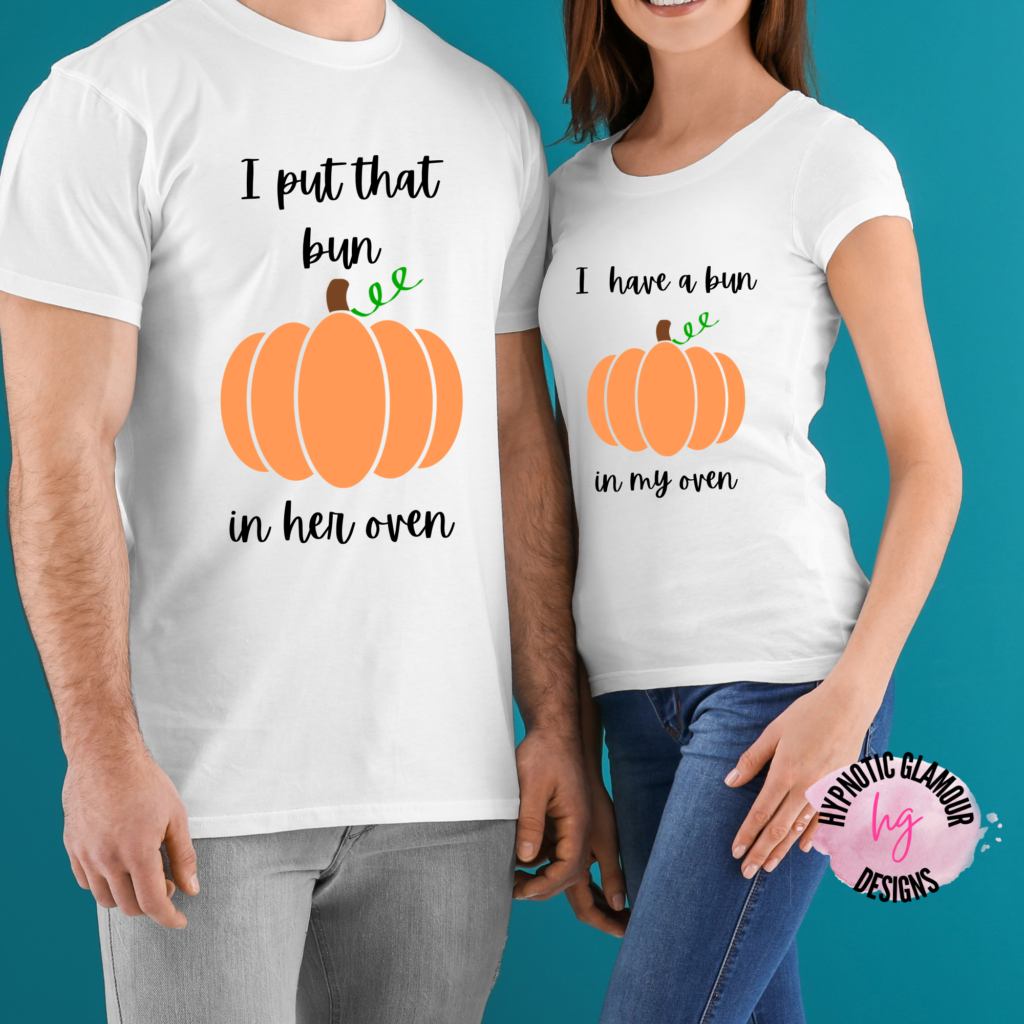 A baby is an exciting time for any family. Make your announcement with this humorous pregnancy announcement matching thanksgiving outfit.
I Love Pumpkin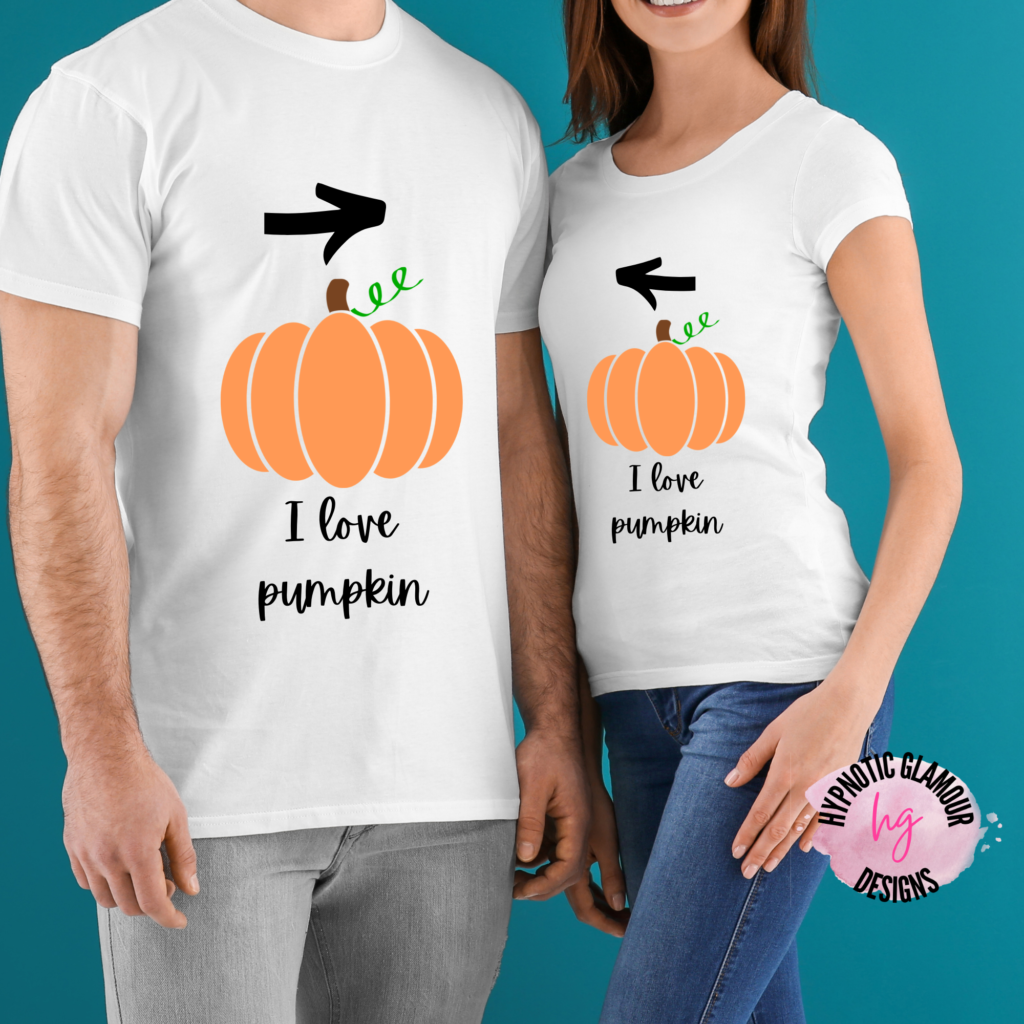 Let everyone know you love (your) pumpkin with this cute matching thanksgiving outfit.
Pumpkin Spice Power Couple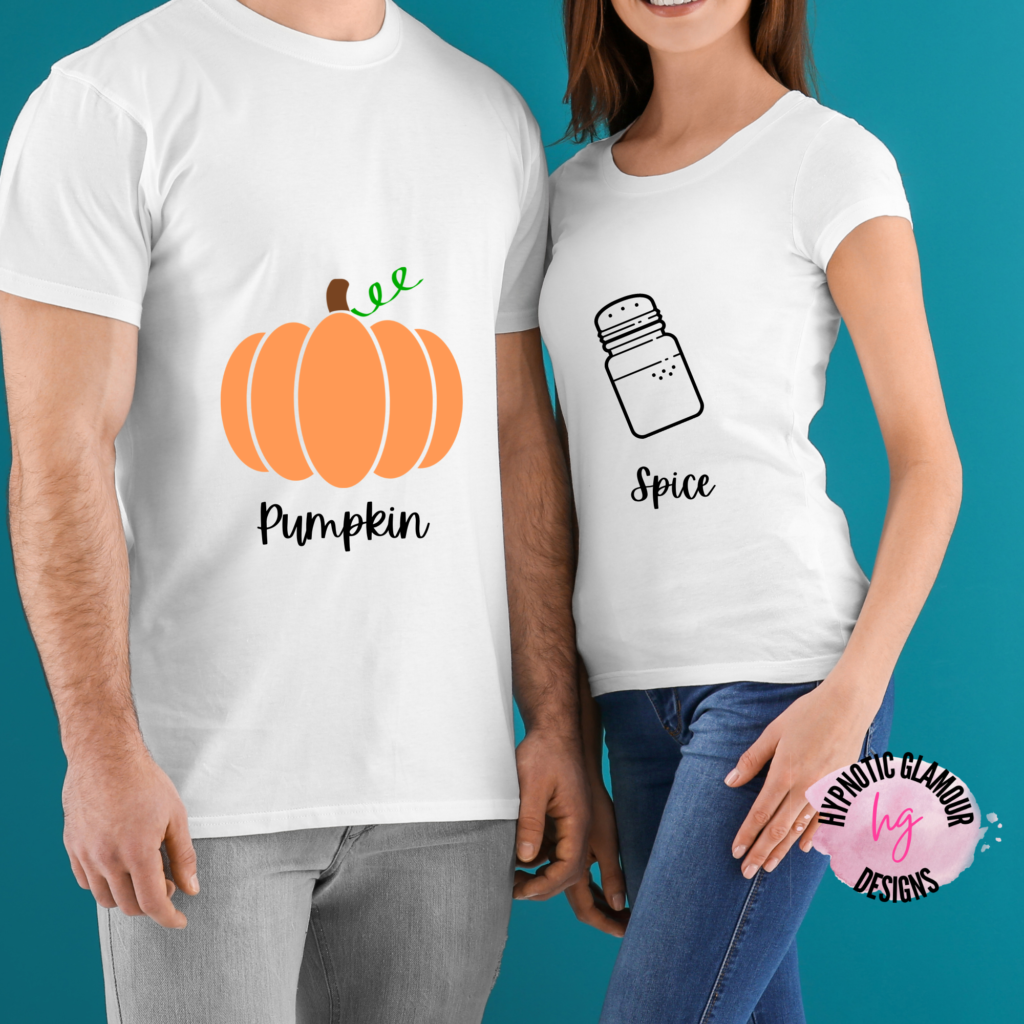 You go together like pumpkin and spice. This is a cute matching thanksgiving outfit you can wear with your loved one. After all, pumpkin spice is the unofficial flavor of the fall season.
Make sure you download your copy of the pumpkin SVG so you can get to work to make one of these matching thanksgiving outfits in time for the holiday.