This page contains affiliate links, which means I may make a commission if you make a purchase, at no extra cost to you!
Have you ever wondered how you can earn free Canva credits? I previously wrote a post on how you can earn 10 free Canva credits by taking a Canva survey. Unfortunately, the survey has closed but there is still a way you can earn free credits. Check out that post here to learn more about Canva.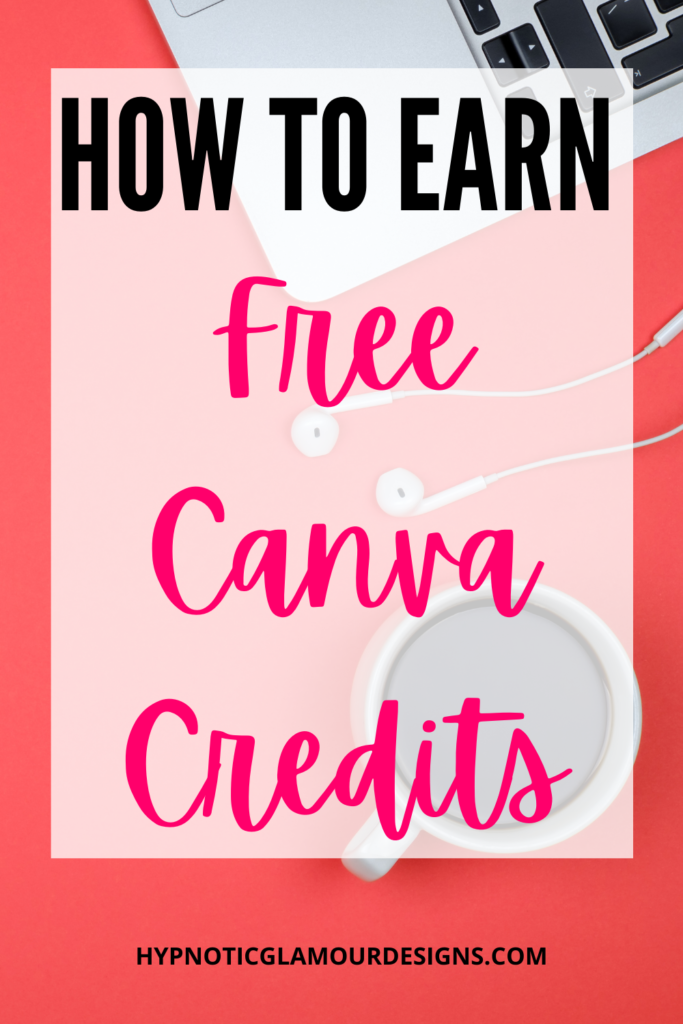 What are Canva Credits
Canva credits are virtual tokens you can use to redeem premium elements n canva.com. These elements are included in Canva Pro, but if you aren't ready to shell out the funds for a subscription, free canva credits are the way to go.
How can I earn Canva Credits
First, you will need a Canva account. Do have one? Sign up using my referral link here. Once signed up, click on your account name in the upper right corner of the screen.

Select refer friends from the menu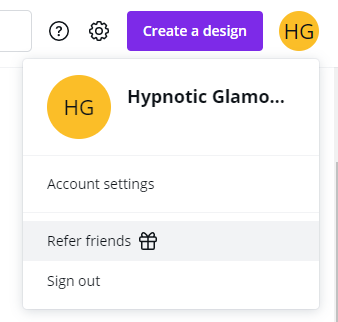 Click copy next to your referral link. Or you can choose to share via email, Facebook, or Twitter.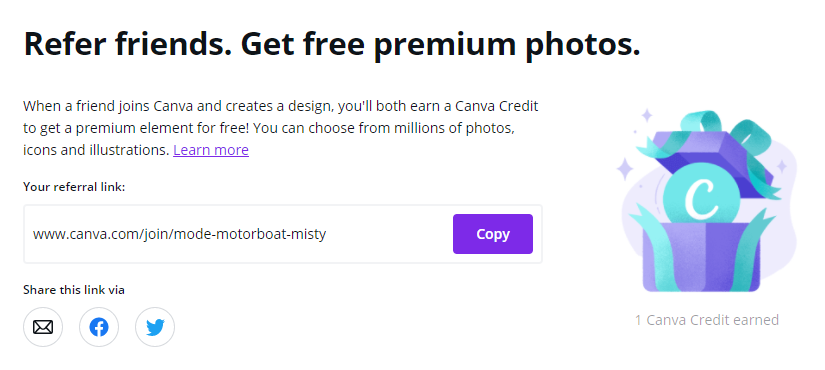 When someone signs up via your link and creates a design, you will earn 1 credit, and they will earn one credit. So it's a win-win!
How can I use Canva Credits
You can use Canva credits to redeem elements such as photos, illustrations, icons, and music. They never expire however, they cannot be transferred between accounts and teams.
That's it. It's so simple to get 10 free credits from Canva that you can use in all of your beautiful designs. Please leave a comment below after you've gotten your credits to share how you've chosen to redeem them.
Like this post? PIN IT!